CyclingJourneys organizes bike camp/holiday in which offers:
-Tranfer from the airport with private vehicles equiepped for bicycle     transport
-Guide service: new itineraries everyday on different levels
-Service car: energy drinks, fresh water, mechanical assistance
-Affiliated hotels
-Possibility to rent bikes on site
-Personalized stage (number of days/partecipants)
From 1st October to 30rd April we are in Mojacar (Spain) the place where many professional teams train;  you can ride at 15-25 degrees in winter on roads with no traffic. From 1st June to 30rd September we are in Bardonecchia (Italy): ride Giro d'Italia and Tour de France mountains, choose your tour as you like: check routes and altitudes

CyclingJourneys organizza bike camp/vacanze nelle quali si offre:
-Transferimento dall'aereoporto con mezzi privati attrezzati per il trasporto bici
-Servizio guida: ogni giorno un nuovo itinerario  con diverse caratteristiche e difficoltà
-Ammiraglia: bevande energetiche, acqua fresca,assistenza meccanica
-Hotel convenzionati
-Possibilità di noleggiare biciclette sul posto
-Stage personalizzati: numero di giorni/partecipanti
Dal 1° Ottobre al 30 Aprile siamo a Mojacar (Spagna) luogo di alenamento di diversi team professionisti; pedala a 15-25 gradi in pieno inverno su strade poco trafficate. Dal 1° Giugno al 30 Settembre  siamo a Bardonecchia (Italia): pedala sulle strade del Giro d'Italia e del Tour de France: scegli il giro che preferisci: confronta strade e dislivelli…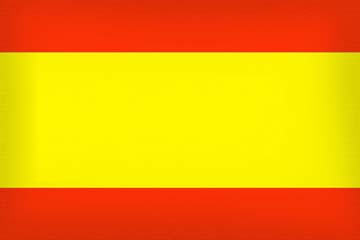 En CyclingJourneys organizamos paquetes en los que ofrecemos:
-Transfer del aeropuerto con vehiculos preparados para el transporte de bicicletas
-Servicio guia: cada dia nuevas rutas con distintas caracteristicas y dificultades
-Coche escoba: bebidas energeticas,agua fria, asistencia mecanica
-Hoteles afiliados
-Alquiler de bicicletas: posibilidad de alquiler la bicicleta
-Paquetes personalizado: numero de dias/partecipantes
Desde  el 1° Octubre hasta el 30 Abril estamos en Mojacar (Espana) lugar de entrenamiento elegido por distintos equipos profesionales; pedalea con 15-25 grados en pleno invierno en carreteras sin trafico. Desde el 1° Junio hasta el 30 Septembrie estamos en Bardonecchia (Italia): pedalea en las carreteras del Giro d'Italia y del Tour de France: elige la vuelta que preferias: consulte carreteras y desniveles.